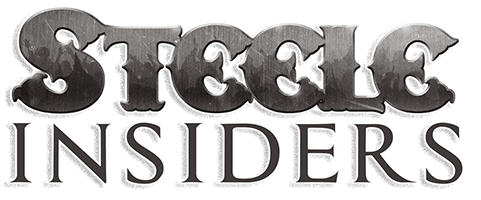 Sit Awhile (Official Music Video)
The Band Steele is made up of two Alabama boys (Bo Steele/Ben Rubino), who grew up "Swimmin' In The Sipsey".
The duo's career catapulted when Bo's impromptu, a capella performance of "Victory In Jesus" was captured on film. The video went viral wowing fans by the millions and "The Band Steele" became an Internet phenom.
The pair's list of career accomplishments has grown expeditiously since aligning with its label Fire River Records. The Band Steele released its debut studio album, Moon In A Mason Jar (2017), three singles to country radio ("Tan Lines," "195" and most recently, "Sit Awhile"), one single to Christian radio ("Victory In Jesus"), and filmed five music videos. The music video "195" premiered on "Country Fix" (Heartland TV/Aug. 2018) while Country Rebel has supported The Band Steele to feature multiple music video performances ("Victory In Jesus"/"The Lineman"/"God Bless The USA") stacking combined views upward of 6 Million.
The pair's original tune "Good Times" is featured in the film "Life On The Line" (John Travolta/Sharon Stone) and Bo makes a cameo appearance performing the song in the movie. The newly released single, "Sit Awhile" (Aug. 2018) and corresponding music video have quickly enjoyed exponential engagement from millions across the globe from both country music enthusiasts and military supporters. With nearly 1 Million YouTube views alone, the "Sit Awhile" music video serves as a patriotic tribute to our men and women of military service and their families.